Features
Ethical Investing
Debt-free and interest-free earnings. Earn competitive returns from our investment opportunities. No banks, mortgages or leverage in sight!
Transparency
Complete transparency is offered on all of our investment opportunities; returns are paid net of all fees and costs.
See our fees here
FCA Regulated
Yielders is authorised and regulated by the Financial Conduct Authority (FCA).
Multiple Returns
Earn monthly rental income, plus a share of the total profit upon sale.
Featured Properties
Calculate your returns, and get paid monthly.
For an investment of
(Investment should be an increment of 500)
Projected Net Annual Rent
How it works
Invest
Buy shares in income producing property investments from £100. Choose how many shares you wish to own in any available investment!
Grow
As property prices grow so does the value of your shares. Track the movements from your online portfolio.
Yield
Receive your share of the rental income in the form of monthly dividends if there are profits, and a share of any sale proceeds upon exit.
Our members think we're great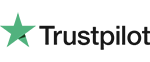 Yielders Benefits
Over 4000 users have chosen to become Yielders. Here are the benefits enjoyed by them.
Managed for you, by experts.
Our team is made up of property, financial, legal and technology experts with over 30 years' combined investing experience. We use our exclusive network to get you the best - usually off-market - investment opportunities.
Learn more
Top Yielders
Looking to invest more than £50,000? We offer a range of tailored off market UK property investment opportunities that may be suitable for you.
Learn more
Hassle-free investment
We manage everything so you don't have to. That includes sourcing properties, finding tenants, dealing with legal contracts, property maintenance, revaluations and selling.
We bring investments to everyone
Historically, property investment has only been available to the wealthy. But we've decided to change that by creating investment opportunities that are open to everyone. You only need £100 to get started, and our interest-free, debt-free assets are perfect as an ethical alternative.
A stable way to make money
Property investment offers a consistently profitable alternative to traditional investment opportunities. Since our 2016 launch, we've never missed a monthly payment to our investors.
Ethical investing
Our investment model means there's no mortgage, interest, debt, or hidden fees, and many of our properties are leased to local councils or housing associations so we can help tackle the housing shortage in the UK.
Become a Yielder today
Start earning straight away with returns paid to your e-wallet monthly. With our online portal you can calculate potential returns, track your money, manage your investments and start building a property investment portfolio.